Once you have three or more Anchors you can link them together to make an Alpha Base.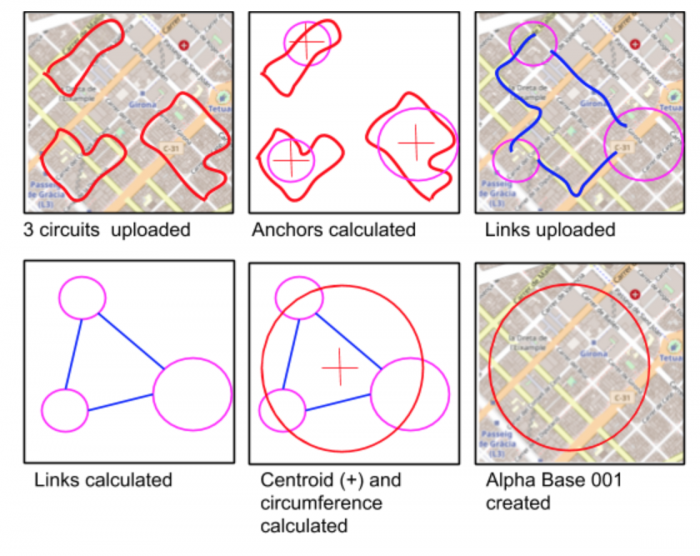 Rules:
Links can be any length
Links must start in one of your Anchors and finish in a different Anchor.
links must be started, finished and uploaded within one day – from 00.00.00AM to 11.59.59PM
Links can be made by walking, running, rolling, cycling, rowing (including paddle boarding and canoeing), horse riding, skating and/or swimming. No motor vehicles, public transport or sailboats are allowed (cheats will be banned)
Next:
Players are ranked by the area covered by their Alpha Base. You can see your position on the results page.
Extend your Alpha Base by creating more Anchors and linking them to your Alpha Base.
This is just the start of the beginning. Coming soon: join a team. This is when Links and Anchors starts to get strategic.